Library Services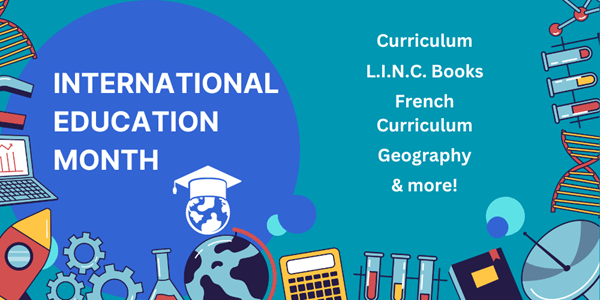 International Education Month
International Education Week is November 13th-17th, but we're celebrating it all month long. Come down to the Library to take a look at our displays featuring a variety of books and kits from around the world!
Go to International Education Month
Extended Library Hours
Need some extra study time? From November 20 - 30, the Library will have extended hours Mondays - Thursdays!
Enjoy two extra hours of study time and join us from 8 a.m. - 10 p.m.
Go to Extended Library Hours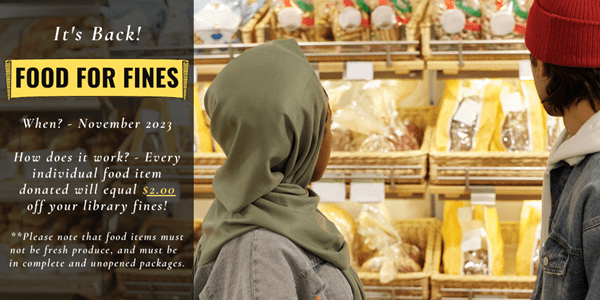 Food for Fines
It's back! Now is a great time to deal with those pesky library fines while also donating to a good cause! Every food item donated will remove $2.00 of library fines this November.
Not sure what to donate? Click to see the food bank's "most wanted" items and "not wanted" items!
Go to Root Cellar Wish List