Drone Crop Monitoring
Drones for agriculture is an innovative approach to modernizing farming techniques. This service involves using remotely piloted aircraft systems (RPAS), commonly known as drones, to gather data and perform tasks in agricultural fields. Drones can be equipped with cameras, sensors, and other advanced technology that enables them to collect data and perform specific tasks. Potentially allowing farmers to be more proactive, precise, and effective in their agricultural operations.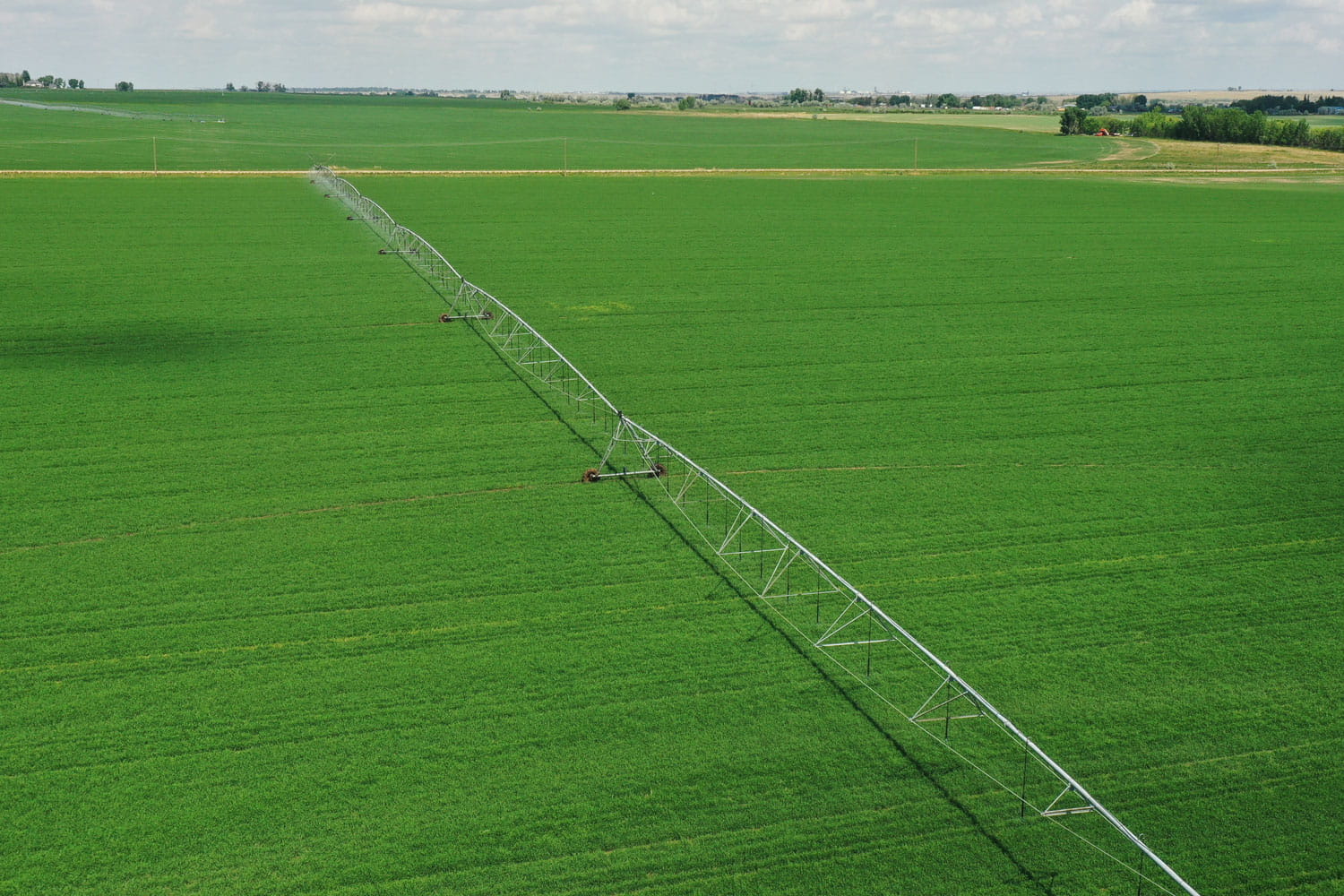 This demonstration project will determine the impact data collected by drone can have on regular operations for a SE Alberta barley farmer. Regular monitoring of the crop will provide actionable insights throughout the growing season. Post-harvest reflection will determine the value added by drone data focusing on sustainable and efficient farming practices, increased crop yields, reduced costs, and contributions to overall food security and environmental stewardship.
Roland Kappel is a local barley farmer partnering with the C4i on this project. Farmers know their crop best, demonstrating the capabilities of new technology through low risk projects like this allows farmers like Roland to determine the technologies fit for their operation. New technologies are available all the time, investing in the ones that will provide the most value is the goal. Barley is a prevalent cereal crop grown throughout SE Alberta. Even small efficiency gains, if adopted broadly, could foster resilience against unpredictable weather patterns and market fluctuations, ensuring a stable and prosperous future for cereal crop farming in SE Alberta.
"The most impressive aspect of this trial was the accuracy in regards to plant stress from a lack of moisture. It was interesting to see where even though the crop was under irrigation, a person could see where the sprinkler package on my pivot was not evenly dispersing the water, and now I can change nozzle sizes or add sprinklers to accommodate".
- Roland Kappel, Southeast Alberta Barley Farmer